Tim Gennert Media Services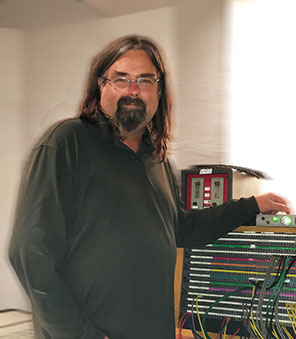 "I think good audio is not about sound quality.
It is how well recording communicates what is essentially valuable in human expression and the spirit of music.
When this perspective is used to examine the tools and processes we use, in the end it translates to extraordinary audio"
I have a 25+ year association with Prairie Sun recording
we recorded Grammy winning "Bone Machine" and
"Mule Variations" for Tom Waits
I am developing a new website in collaboration with
Tim Beach of Woven audio, Nashville called
Audio Heretics
"Audio Heretics wiil be dedicated to the pursuit of extraordinary audio.
It will present a mindful approach, bringing time tested processes and exploration to digital audio technology, no matter what the industry dictates. We will build a community of like minded individuals and companies who are currently supporting excellent audio and are interested in advancing audio technology to better represent what is valuable in communication and a more pleasurable listening experience."
We will announce when the site goes live
please visit my music sites
Copyright 2018 by TIm Gennert